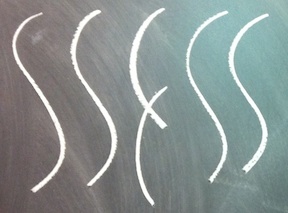 Nathan Pflueger
Assistant Professor
Department of Mathematics and Statistics
Amherst College
Office: Seeley Mudd 510

CV
Contact: My first initial and last name (at) amherst (dot) edu
---
Fall 2017 Teaching
Math 111: Introduction to the Calculus.
Math 272: Linear Algebra with Applications.
Office hours: Tuesday 2:00-3:30; Wednesday 1:30-3:00; Friday 1:30-2:30.
---
Research
I study algebraic curves using combinatorial methods, particularly through young tableaux and generalizations of them. I am particularly interested in Brill-Noether theory, which studies the variety of ways that a chosen curve is realized in projective space. My methods revolve around degeneration to singular curves, especially chains of elliptic curves. I also study analogous questions in the setting of tropical geometry, and the relation between these persepctives via non-Archimedean analytic geometry. Some of my papers are listed below.
Source code
---
Exposition
Lecture notes on calculus.

I wrote these for the first-year calculus sequence at Harvard. They are in need of proofreading and revising; I hope to make time for this project in the next couple years. But I will continue to make them freely available here, since many people have found them useful over the years.

"Tropical Curves." My minor thesis. pdf

An introduction to tropical curves, with an emphasis on how they are analogous to algebraic curves, both formally and informally.
---
Previous Teaching
Math 206: Algebraic Geometry II (Spring 2017, at Brown)
Math 205: Algebraic Geometry I (Fall 2016, at Brown)
Math 158: Cryptography (Fall 2016, at Brown)
Math 206: Algebraic Geometry II (Spring 2016, at Brown)
Math 158: Cryptography (Fall 2015, at Brown)
Math 42: Introduction to Number Theory (Spring 2015, at Brown)
Math 9: Calculus I (Spring 2015, at Brown)
Math 19: Calculus 2 for Physics and Engineering (Fall 2014, at Brown)
Math 1A: Introduction to Calculus (Fall 2013, at Harvard)
Math 1B: Calculus, Series, and Differential Equations (Fall 2011, at Harvard)
---
Links
The Math Circle: a wonderful program for young students enthusiastic about pure mathematics. I have taught for them since 2011.
Budapest Semesters in Mathematics: A study abroad program for American undergraduates (from any college). I attended in fall 2007.